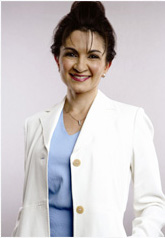 Dr. Sumer Daiza, a Phoenix area breast lift surgeon, is a graduate of the University of North Carolina at Chapel Hill. Dr. Daiza continued her specialty training, by leaning advanced breast and body plastic surgery techniques that she brings to her Scottsdale AZ based plastic surgery practice.
A great deal of Dr. Daiza's patients are some women who preferr a female platic surgeon, as many women feel that female plastic surgeon's might be better able to understand the needs of other women.
Dr Daiza takes pride in empowering her patients, giving them the knowlege they need to make an informed decision about their plastic surgery. Dr. Daiza believes that plastic surgeons surgeons should take the time necessary to educate their patients on the options available to them thus Dr. Daiza spends the time necessary to ensure she answers all of her patients questions before their breast lift, tummy tuck, or any plastic surgery procedure.
Dr. Daiza has expanded her practice, the Plastic Surgery Center of Scottsdale to a large modern facility in the North Scottsdale/Phoenix area where she and her staff take pride in providing patient centric care to both men and women in a warm and friendly environment. As a female plastic surgeon in Scottsdale AZ, Dr. Daiza combines her advanced surgical techniques with what she refers to as a woman's touch, giving her patients not only the benefit of her unique perspective, but the results and outcomes they desire.